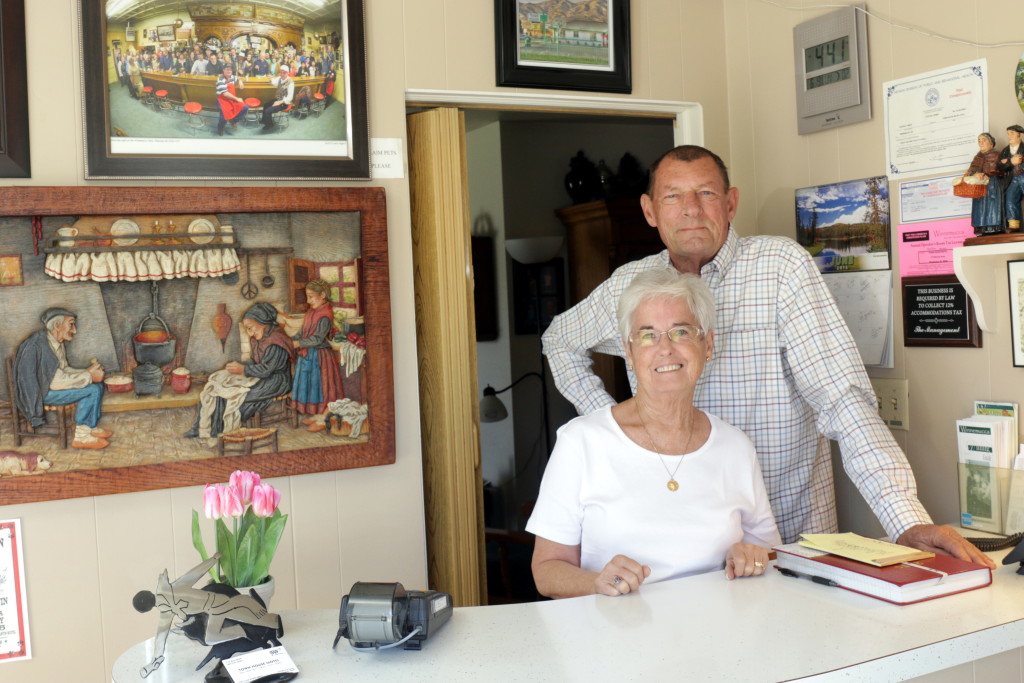 Ana Marie was born in Pamplona, Navarra, Spain. Her father immigrated to Nevada in 1952 as a Basque sheepherder. Ana Marie comes from a family of 10 children and has a twin brother. She immigrated to Winnemucca along with her mother and seven brothers and sisters in 1959. Ana Marie proudly became a United States citizen on February 14, 1968. She is active in St. Paul's Catholic Church and has served as president of the Winnemucca Basque Club.
Tom is a fifth-generation Winnemuccan and has a seventh-generation grandson and granddaughter attending Winnemucca schools. His great grandfather Carl Haviland was the first mayor of Winnemucca in 1918. The Smith family emigrated from Scotland to Toole, Utah in 1853. On his mother's side, Mark Haviland immigrated to California in the 1849 Gold Rush, and then moved from Honey Lake, California to Paradise Valley, Nevada, in 1863. John Baker Guthrie emigrated from Ohio to Texas Springs, Shasta County, California then to Unionville outside of Winnemucca in 1862.
Tom is a 1967 graduate of the University of Nevada Reno, and played college basketball for four years. He is a Vietnam Veteran and served in the Air Force as a B-52 navigator from 1968-1973. Tom also served as a Winnemucca City Councilman from 1992-2000.
Tom and Ana Marie owned and operated the Town House Motel from 1980 to 2018. We welcome you to the Town House Motel. Discover the difference in Nevada hospitality. Stay at the Town House Motel. Once a guest, always a friend.